Tonewood Guide
McPherson Select Tonewoods are of the highest grade and quality. We can help you customize a guitar to suit your playing style and tonal preferences. From the warm gentle overtones of a Redwood top to the clarity and projection of a Red Spruce top, The soundboard has the most to do with how your guitar will sound. The back and sides will complement and color the overall sound of the guitar.

McPherson Guitars
Soundboard Options

McPherson Guitars
Back & Sides Options
Tier 1: $9,500

East Indian Rosewood
African Mahogany
Flamed Maple
Granadillo
Quilted Maple
Honduran Mahogany
Pau Rosa
Tier 2: $10,500

Beeswing Mahogany
Blackheart Sassafras
Figured Bubinga
Flamed Myrtle
Tasmanian Blackwood
Pomelle Sapele
Claro Walnut
Tier 3: $11,500

Bastogne Walnut
Macassar Ebony
Wenge
Cocobolo
Ziricote
Koa
Madagascar Rosewood
Flamed Honduran Mahogany
Special:

All Koa
$13,500
Ancient Kauri
$17,500
Brazilian Rosewood
$19,500
"The Tree" Mahogany
$19,500
Featured Build
All Koa MG

Koa is a fairly dense wood that, when used as a soundboard, produces low overtones, lots of clarity, and a forward midrange presence. Over time it will open up with a bit more warmth. The McPherson Koa soundboard is a hybrid top, layered with Cedar which adds structural integrity.
Koa back & sides give the tone a mixture of breath and bass focus. Altogether, this guitar produces a clear tone with controlled articulate bass, airy treble, and a lovely midrange presence.
$13,500
ORIGIN: Hawaii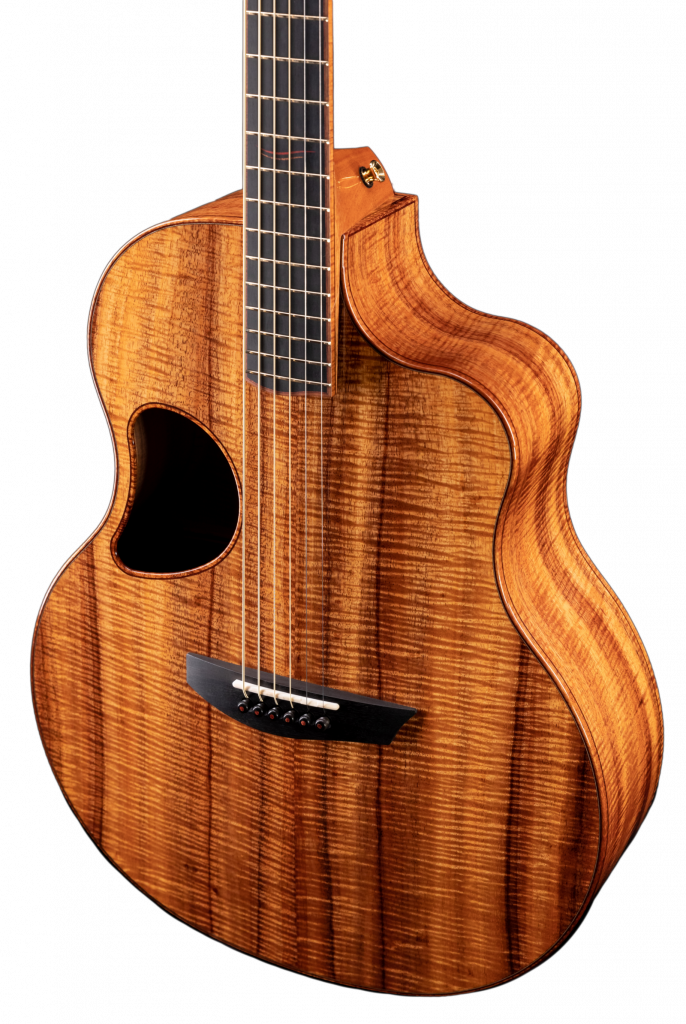 Build
Design Your Own