Inspired Design.
Distinct Grandeur.
A premium collection of acoustic guitars, designed and built by passionate luthiers in the USA.
Masterpiece Mentality
Picking up a fine instrument should be inspiring and breathtaking, an experience before even playing a note. It is this inspiration that moves the heart to write with new passion, and that is our mission: to build guitars with excellence that inspires musicians to write like never before.
McPherson Guitars
The History
As a young man, Matt McPherson began building guitars with his father. Fueled by his relentless engineering mind, Matt felt he could design a guitar that would produce a deeper, richer tone. After taking over the McPherson brand from his father, Matt pioneered a guitar design unlike any other. The combination of his innovative bracing system, cantilevered neck, and offset soundhole design has produced world-class instruments with unparalleled clarity and sustain. The rich, full tone of McPherson guitars is like no other. Once you pick one up, you will never want to put it down.
Design Innovations
Fine art is created when the hand, head, and heart work in unison. A truly inspiring instrument is created by unifying remarkable workmanship, innovative design, and the desire to produce excellence. From their stunning appearance to purity of tone, McPherson Guitars are crafted to inspire.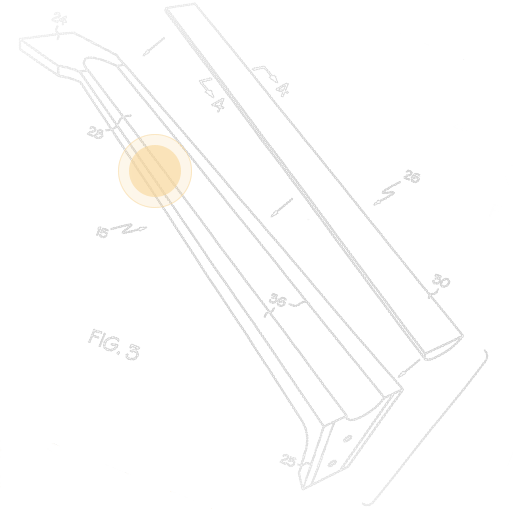 Signature Innovations
Offset Sound Hole
Believing that flat-top acoustics could be innovated, McPherson introduced the revolutionary Offset Soundhole Technology. This philosophy allows for greater vibration in the center of the guitar top, as well as more volume and clarity in the ears of the player.
Signature Innovations
Cantilevered Neck
Every McPherson guitar features a Cantilevered Neck, which is not glued or connected to the top of the guitar but instead floats above it. This design allows the soundboard area underneath the fretboard to vibrate freely adding more sustain to the guitar.
Signature Innovations
Overpass / Underpass Bracing
The unique Overpass/Underpass Bracing System also creates a larger, more even space for the top to vibrate. The soundboard's braces cross each other but never touch or inhibit vibration. This frees the braces to vibrate independently while still lending structural support and maximizing soundboard vibration and resonance.
Signature Innovations
Carbon Reinforced Neck
The McPherson Carbon Reinforced Neck is praised for its incredible strength and stability and is built around the largest carbon fiber truss rod ever used on a guitar. Attached to the body with a triangulated heel design, it stabilizes the neck and virtually eliminates the need for neck adjustments.
The Signature Sound
Feat. David Bakey
McPherson Guitars' technology and select tone woods take the acoustic guitar's sound and responsiveness to their fullest potential.
Craft an Original
A McPherson is more than a guitar. It is a work of art, hand-made to order exclusively for you, by a team of highly skilled craftsmen and designers. Whatever you imagine your ideal guitar to be, bring your unique vision to life with the McPherson Custom Shop.
McPherson
Guitar Inventory
Browse the inventory to see all available guitars and shop dealer websites.
Create Your Own
Build
A McPherson is more than a guitar. It is a work of art, hand-made to order exclusively for you, by a team of highly skilled craftsmen.