Carbon Series
Sable & Touring
Utilizing new materials along with proven engineering principles, McPherson has revolutionized expectations for a carbon fiber instrument. McPherson Carbon Series guitars deliver exceptional response and depth, along with that organic, warm wooden sound that is so sought after. All of this in a durable and climate-resistant package. The Offset Soundhole, Cantilevered Neck, and patented bracing system allow the soundboard to vibrate to its fullest potential. These McPherson design principles have produced unrivaled tone from a carbon fiber instrument.
Features Include
Gotoh 510 Precision Tuning Machines (1:21 Ratio)
Black Headcap with Pearl Inlay
Pearl Wave Fretboard Inlay
L.R. Baggs Element Pickup
EVO Frets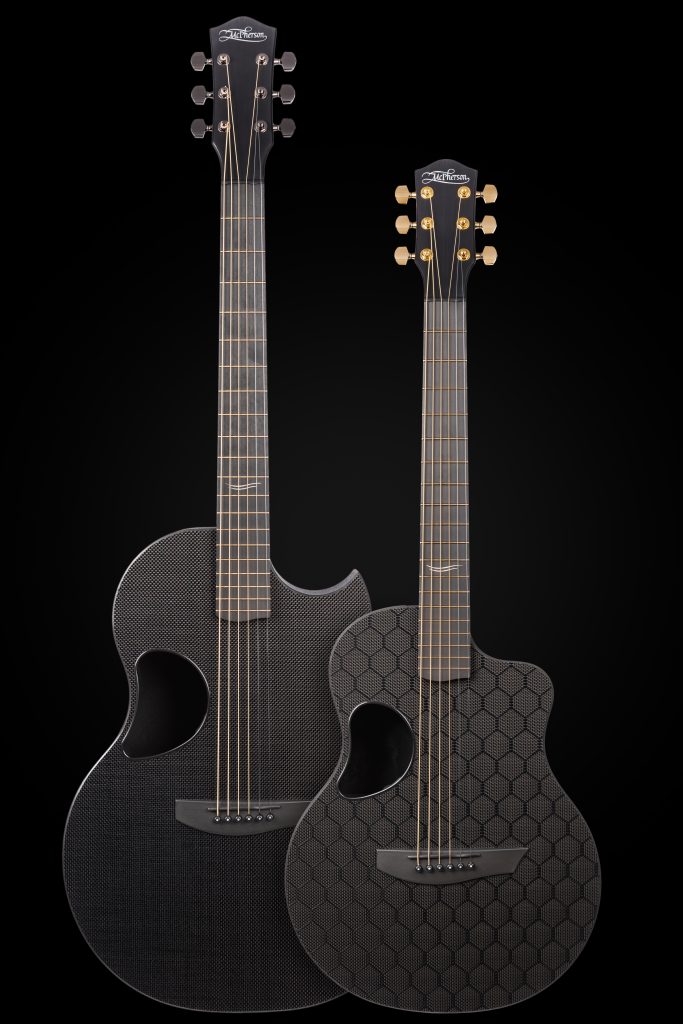 The Signature Sound
Featuring Tom Anello
The McPherson Sable delivers exceptional response and depth, along with the signature McPherson resonance and long-lasting sustain. It boasts warm, punchy low-end along with balance and clarity throughout the fretboard. The smooth matte feel of the carbon fiber neck is highly revered for its comfort and playability.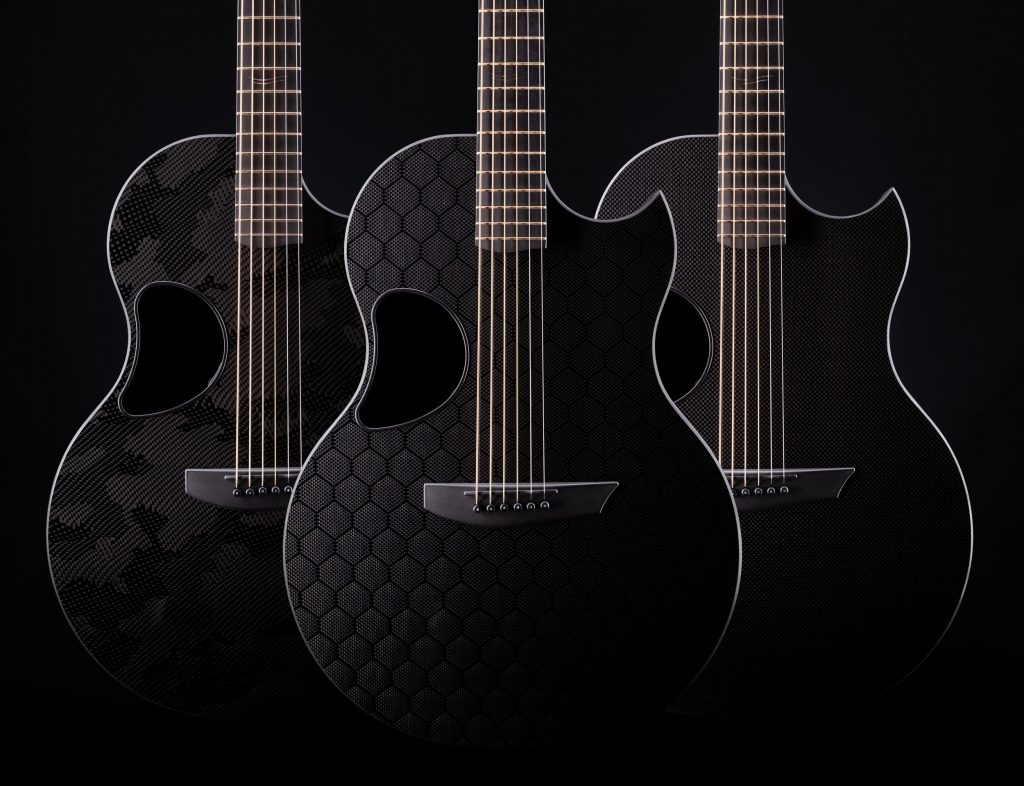 Soundboard Options
Carbon Pattern
Camo / Honeycomb / Standard
Withstand the Environment
Carbon fiber does not expand, contract, or warp when exposed to temperature changes or varying levels of humidity. The Carbon Series guitars produce stable and consistently excellent tone no matter where you are. Although you may not ever need to play in the snow, you certainly can without the fear of drifting out of tune or suffering damage to the guitar.
Go anywhere, worry free.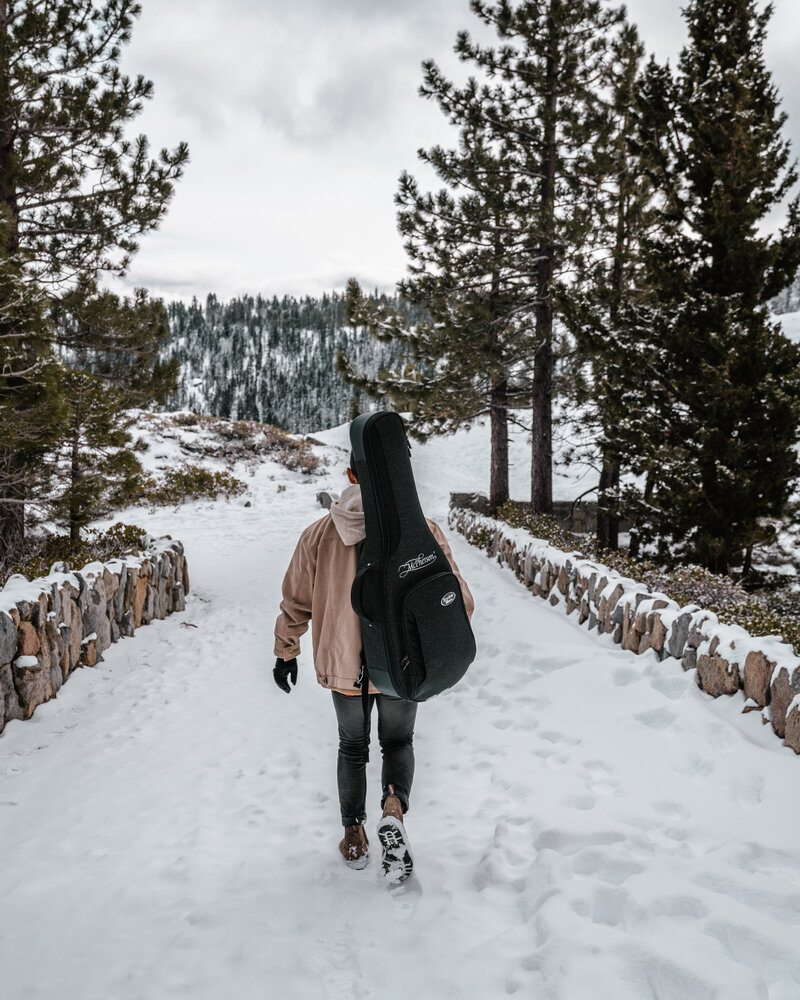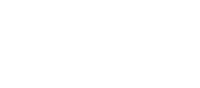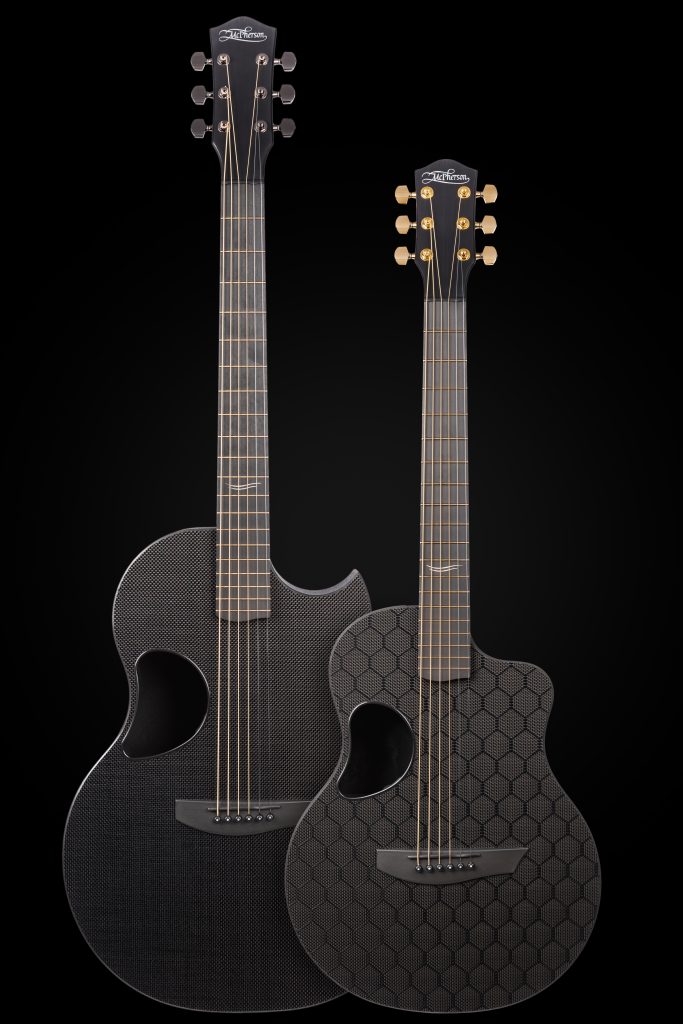 Compare Carbon Series
Specifications


| SPEC | SABLE | TOURING |
| --- | --- | --- |
| Size | Full | 3/4 |
| Weight (lb) | 5.45 | 4.15 |
| Scale | 25 – 1/2″ | 22 – 3/4″ |
| Overall Length | 41 – 3/4″ | 36 – 1/4″ |
| Upper Bout | 10 – 3/4″ | 9 – 1/4″ |
| Waist | 9 – 1/2″ | 8 – 1/4″ |
| Lower Bout | 15″ | 13″ |
| Body Depth | 4″ | 4″ |
| Frets To The Body | 14 | 14 |
| Frets Total | 20 | 19 |
| Nut Width | 1 – 3/4″ | 1 – 3/4″ |
| String Spacing | 2 – 3/16″ | 2 – 3/16″ |
| Fretboard Radius | 14″ | 14″ |