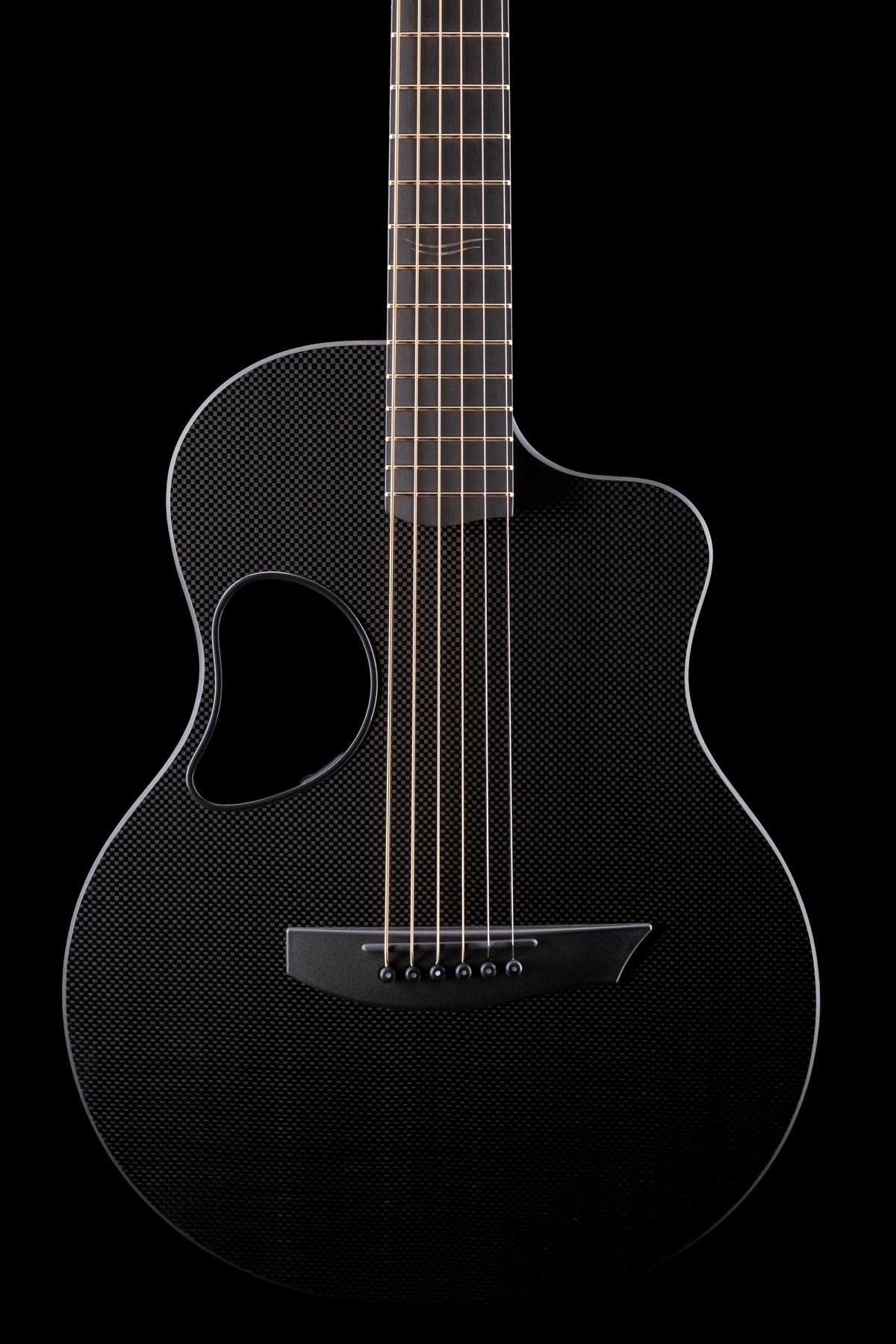 Carbon Series
Touring
The McPherson Touring guitar is a ¾-sized travel guitar that delivers a big sound in a small package. Though it is smaller than a standard acoustic, McPherson's Offset Soundhole Technology, Cantilevered Neck, and unique bracing allow the soundboard to vibrate efficiently. The result is a full-bodied sound from a small, portable guitar. Pack it in the overhead bin, on the bus, or anywhere space is tight. With outstanding volume, warmth and dynamic range, the Touring is the perfect travel companion, yet suited for the stage or studio.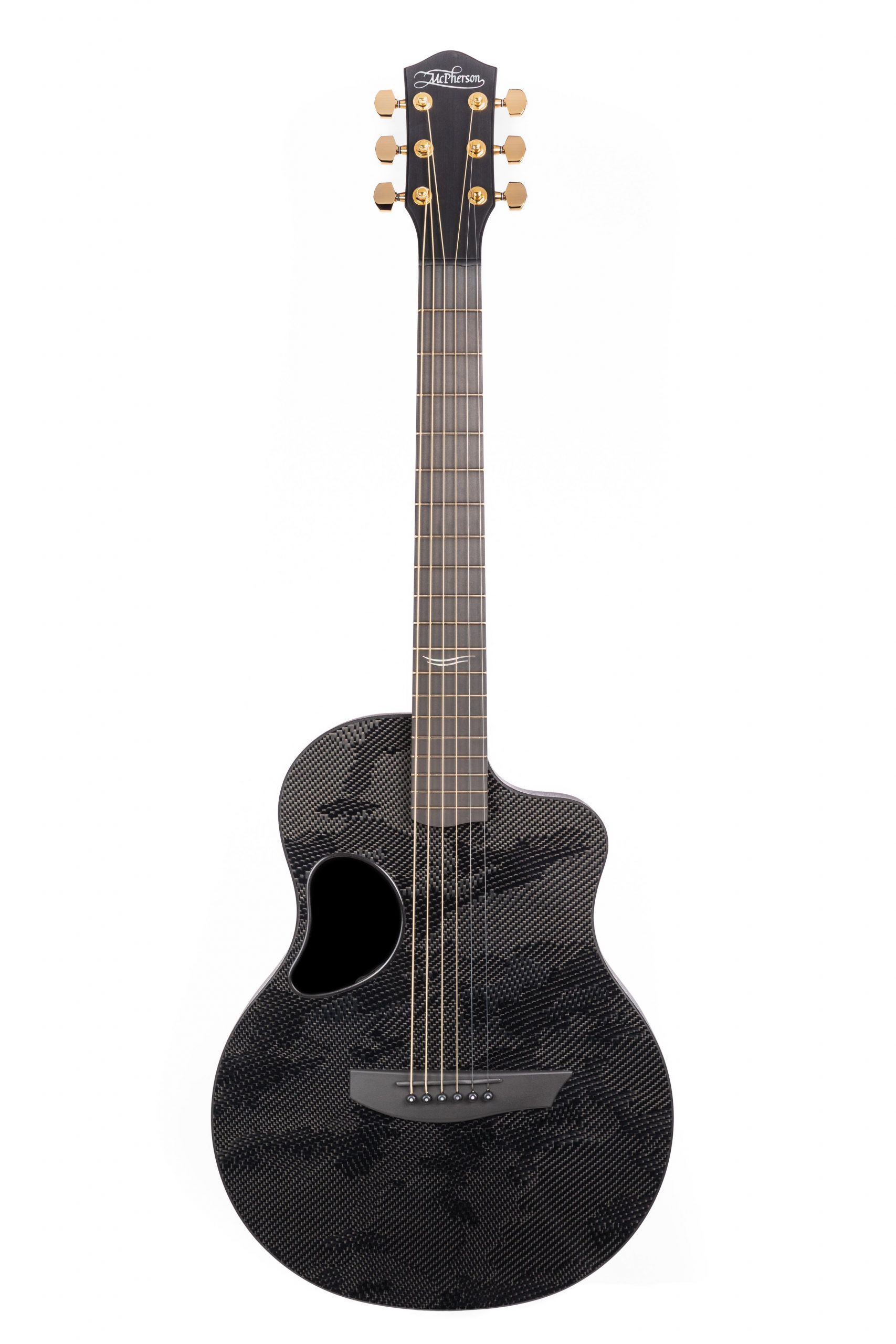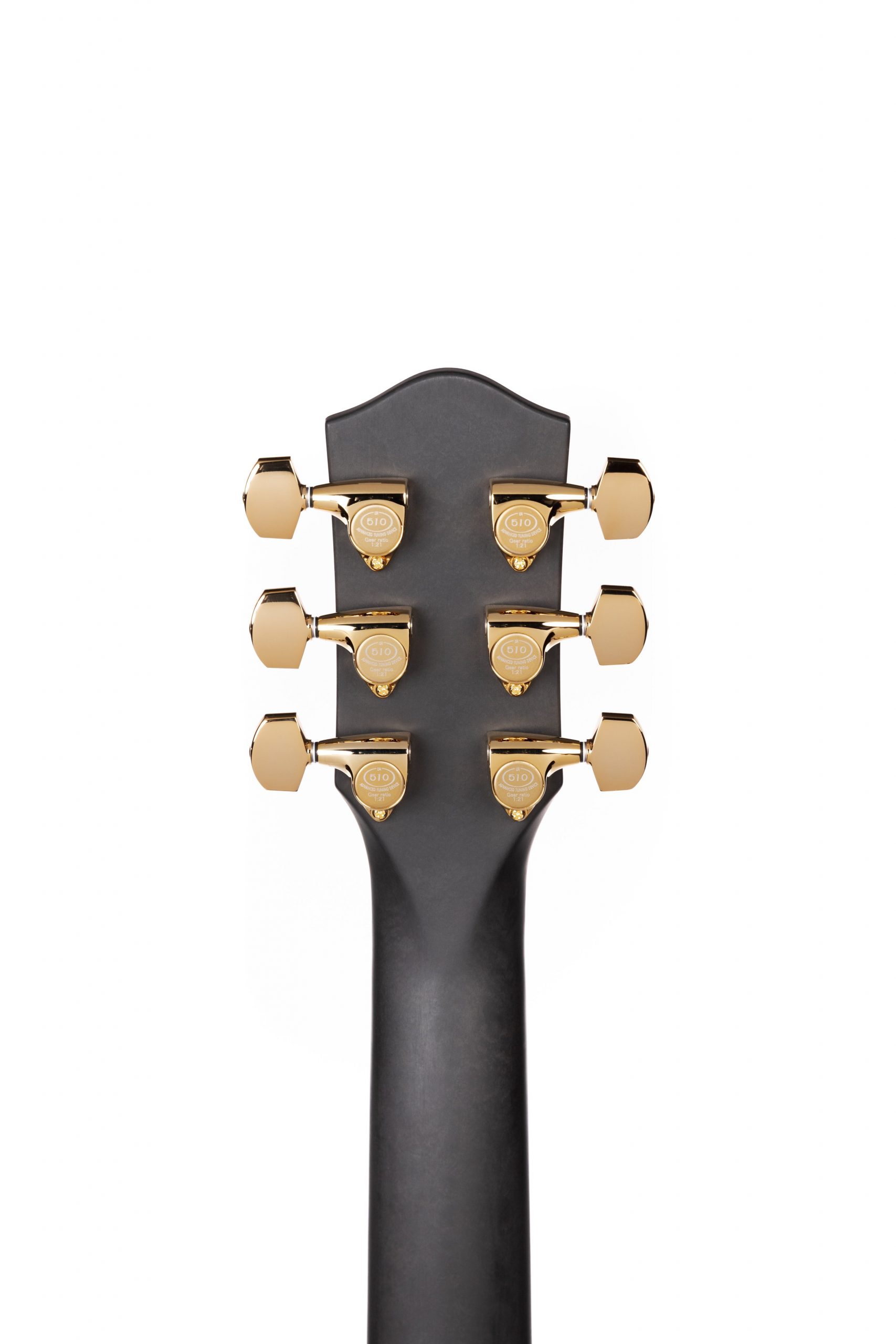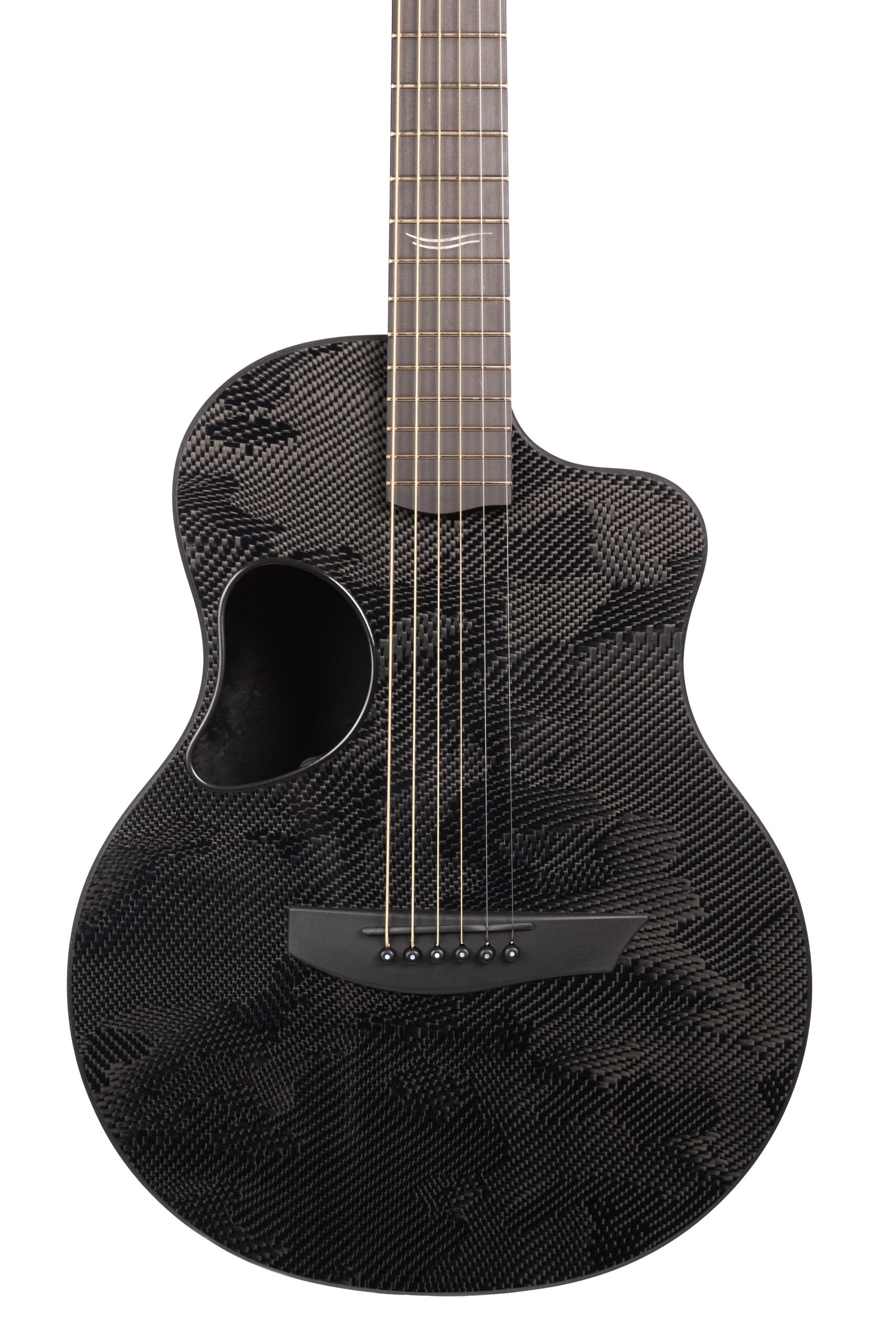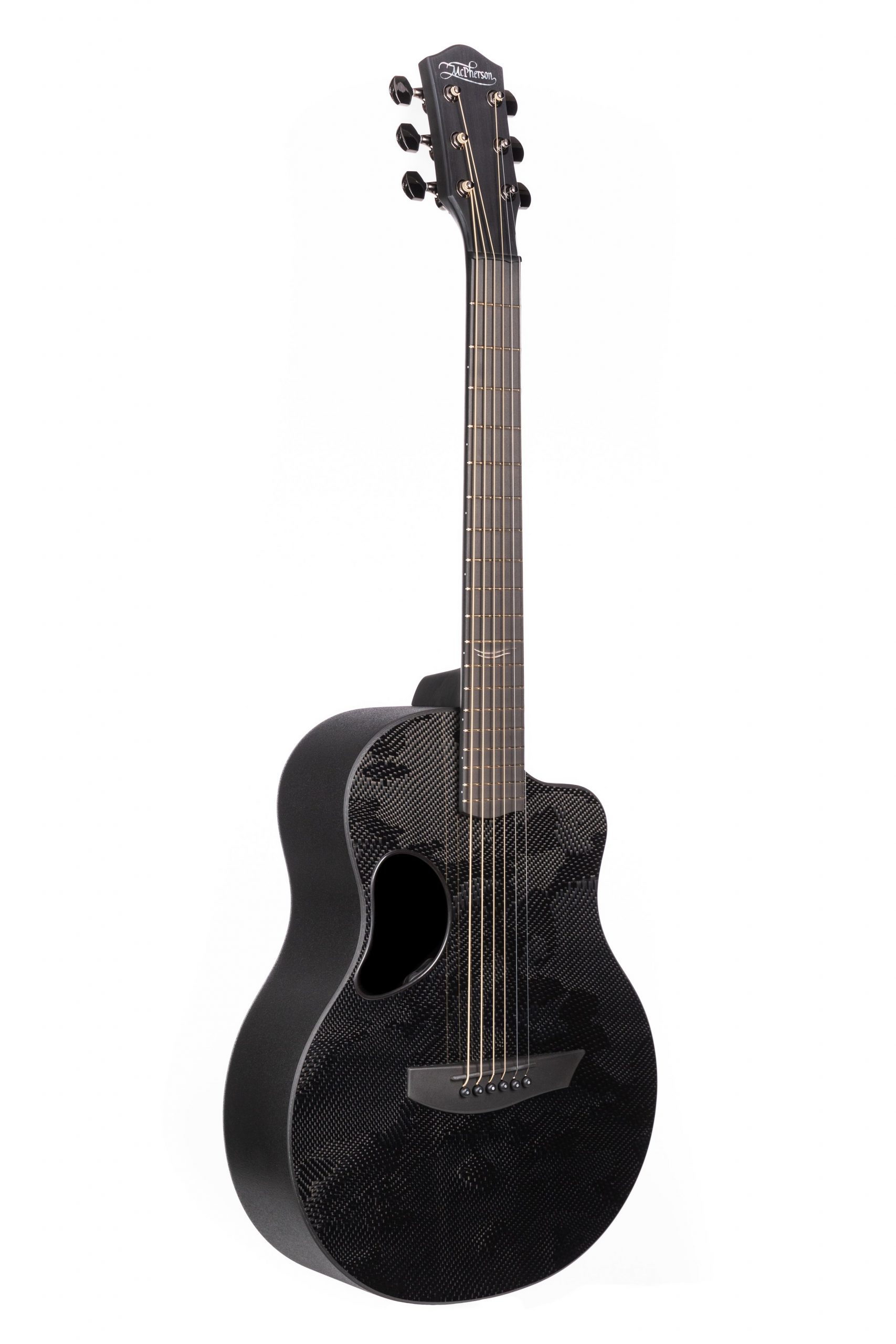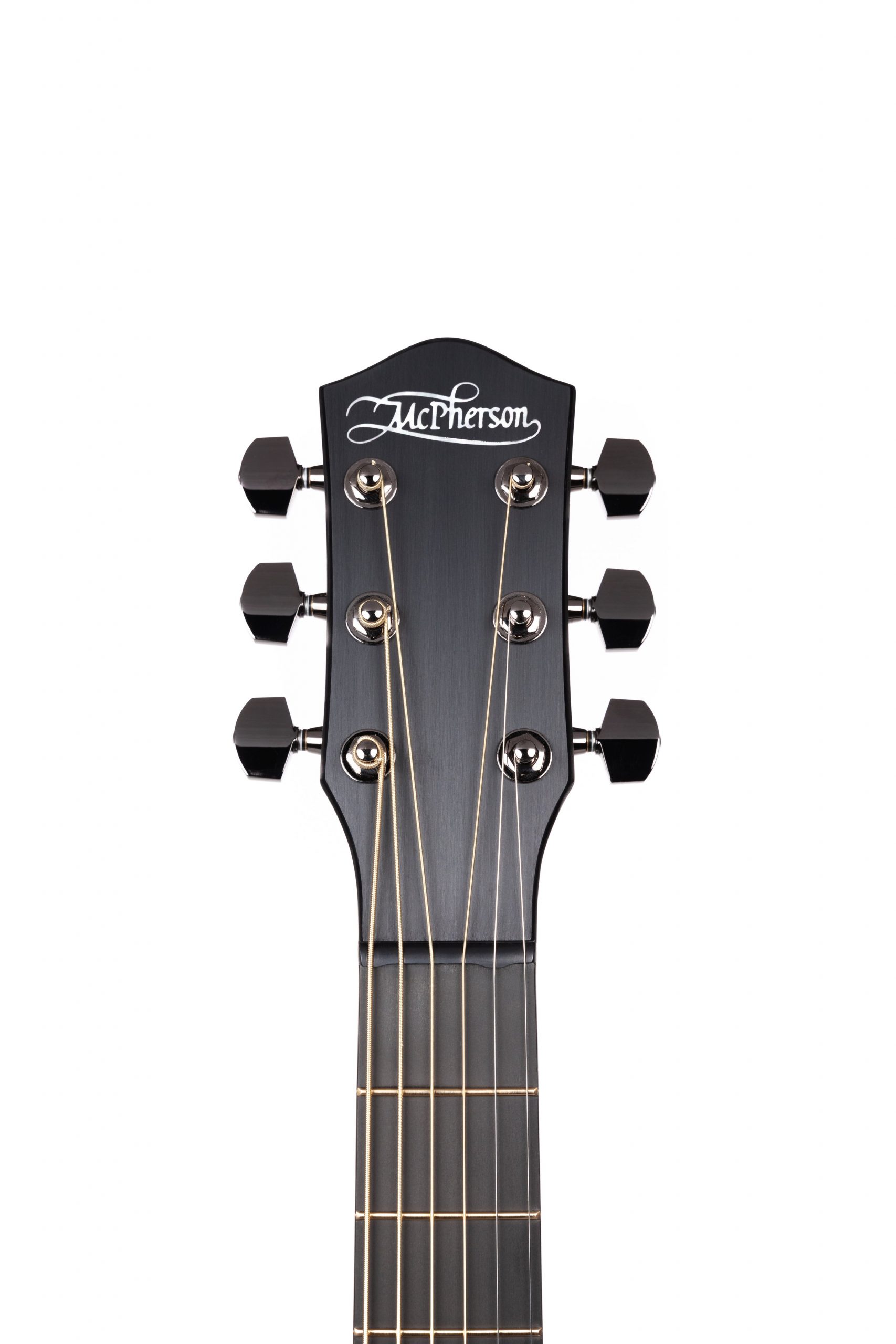 Features

Offset Sound Hole
Cantilevered Neck
C Neck Profile
Composite Nut & Saddle
GOTOH 510 Tuning Machines
PLEK Fret Leveling
Specs

4.15 Pounds
22 3/4″ Scale
36 1/4″ Overall Length
9 1/4″ Upper Bout
8 1/4″ Waist
13″ Lower Bout
4″ Body Depth
14 Frets To The Body
19 Frets Total
1 3/4″ Nut Width
2 3/16″ String Spacing at Bridge
Includes

Touring Guitar
Medium Action Saddle
Feedback Buster Sound Hole Cover
McPherson Cleaning Cloth
Custom Fit Reunion Blues Case
Elixir Nanoweb Medium Strings
L.R. Baggs Element Pickup
Featured Videos
McPherson Touring
Travel Size Carbon Fiber Acoustic
A 3/4 size guitar is easy to keep around the house or take on any travel adventure. A guitar that stays in tune despite weather changes makes it even better. The McPherson Touring is all that plus a beautiful inspiring tone that makes it easy to pick up and difficult to put down.
McPherson Touring
Carbon Fiber Guitar Demo
"These things are incredible! The ultimate tone machine that's small, durable, and totally pro! The all Carbon Fiber construction with a hand-carved neck and onboard Baggs pick up make this thing the do it all travel guitar. Have a listen and let us know what you think?"
Is this the greatest travel guitar ever?
McPherson Touring Carbon acoustic guitar review
"McPherson builds (in our opinion) the greatest acoustic guitars in the world, and when they decided to make a 3/4 (travel) size guitar, they did not hold back or deviate from their incredible reputation. The Touring guitar is a carbon fiber acoustic that sounds, plays, and feels just as good as their legendary full size wood and carbon fiber guitars."
The McPherson Touring Live
Beautiful Star of Bethlehem Ft. The Oak Ridge Boys and Jeffrey East
Hear the Touring in a live setting in this performance of "Beautiful Star of Bethlehem" featuring The Oak Ridge Boys and Jeffrey East!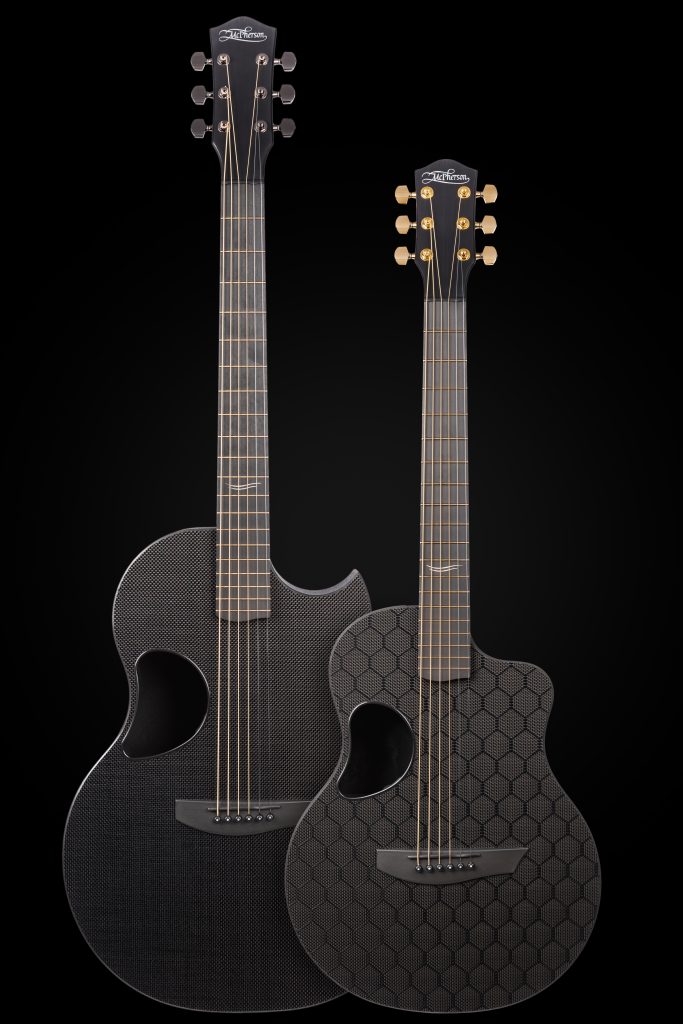 Compare Carbon Series
Specifications


| SPEC | SABLE | TOURING |
| --- | --- | --- |
| Size | Full | 3/4 |
| Weight (lb) | 5.45 | 4.15 |
| Scale | 25 – 1/2″ | 22 – 3/4″ |
| Overall Length | 41 – 3/4″ | 36 – 1/4″ |
| Upper Bout | 10 – 3/4″ | 9 – 1/4″ |
| Waist | 9 – 1/2″ | 8 – 1/4″ |
| Lower Bout | 15″ | 13″ |
| Body Depth | 4″ | 4″ |
| Frets To The Body | 14 | 14 |
| Frets Total | 20 | 19 |
| Nut Width | 1 – 3/4″ | 1 – 3/4″ |
| String Spacing | 2 – 3/16″ | 2 – 3/16″ |
| Fretboard Radius | 14″ | 14″ |