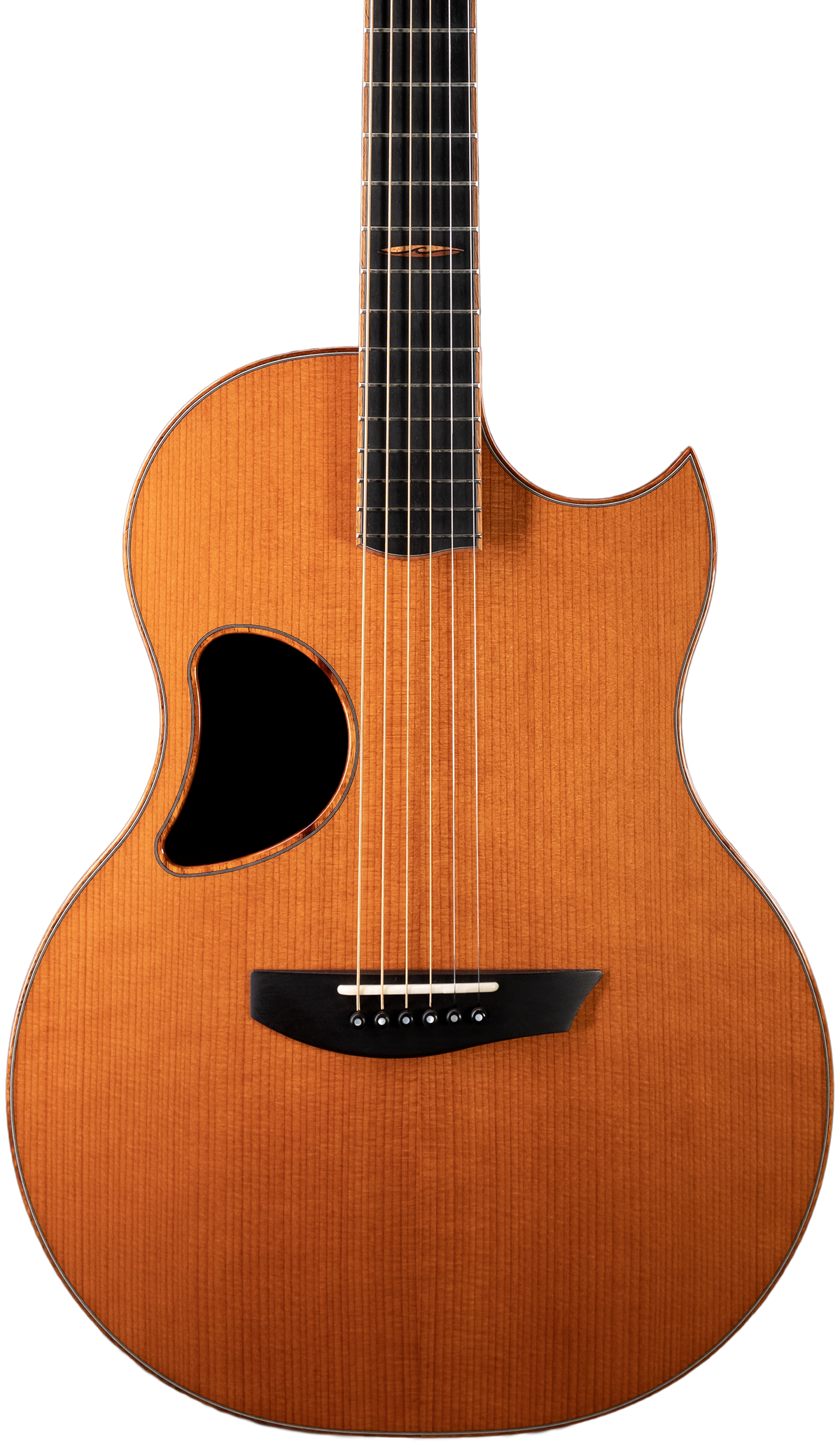 McPherson
Camrielle
Designed with a slightly smaller body profile, the punchy tone and clear, bell-like voice of Camrielle are all McPherson. The Camrielle sounds great in any musical setting and excels as a fingerstyle go-to instrument.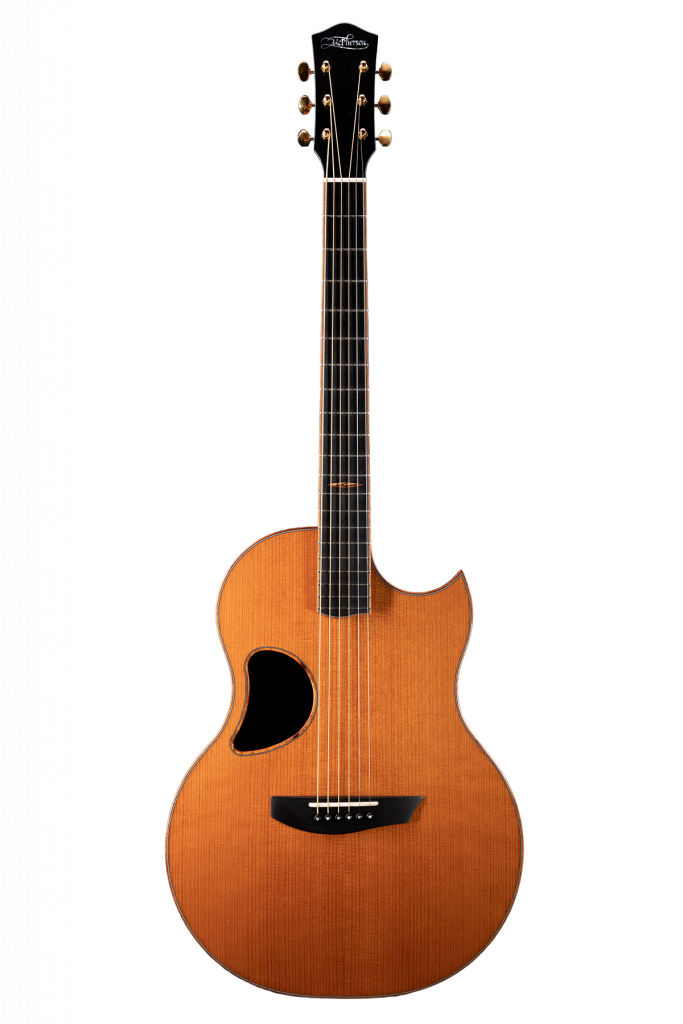 McPherson
Camrielle
The slightly smaller body style of the Camrielle gives this guitar a maneuverable feel with a lot of character.


Specs
25-1/2″ Scale
41-1/4″ Overall Length
10-3/4″ Upper Bout
9-3/8″ Waist
15″ Lower Bout
14 Frets To The Body
20 Frets Total
14″ Fretboard Radius
14′ Parabolic Top Radius
1-3/4″ Nut Width
2-3/16″ String Spacing at Bridge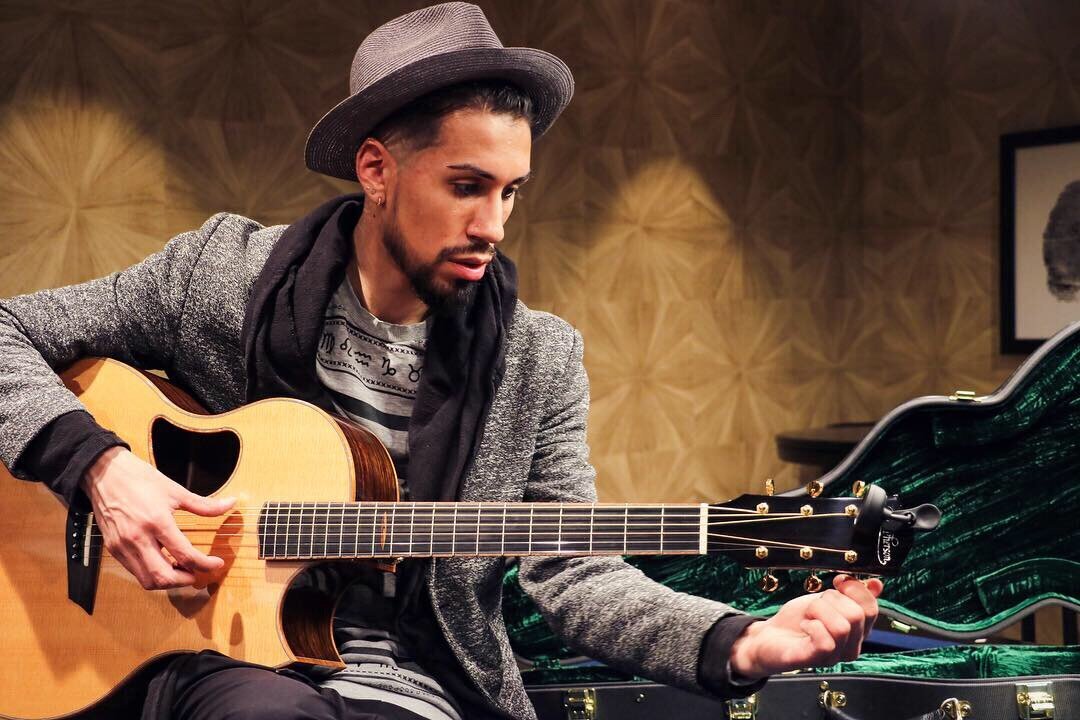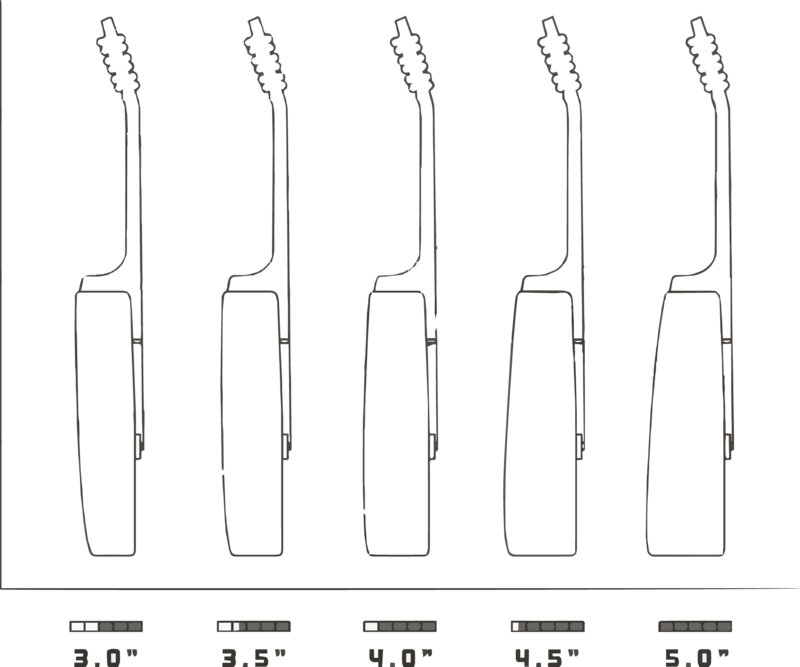 Body Depth
The space between the top and the back of the guitar will change the tonal shape. Shallower bodies have tighter bass and more emphasized mids, larger bodies will have bigger bass with more projection. All sizes feature McPherson's beautiful sound and unending sustain.
McPherson
Tonewood Guide
McPherson's priority is to build guitars with the finest tonewood available. The Tonewood Guide describes back-and-side tone wood's tonal characteristics and each soundboard's dynamic qualities.
Featured Videos
Fingerstyle
McPherson Camrielle by Keith Ganz
Featured Guitar: Camrielle 4.5 East Indian Rosewood & Bear Claw Sitka Spruce.
McPherson Camrielle
Redwood & Cocobolo Acoustic Guitar Review
The tone of this McPherson is to die for. One of the very richest sounding guitars we have had pass through. The redwood/cocobolo combo is showcasing a full, satisfying voice that is equally at home playing gentle finger-style ballads and being strummed in open tunings.
McPherson 4.5 Camrielle
Brazilian & Red Spruce Acoustic Guitar Review
Sound Pure acoustic guitar expert Robinson Earle describes and demonstrates the McPherson 4.5 Camrielle acoustic guitar.
McPherson Camrielle Guitars
Side-by-side Guitar Review
Juan John and Brendan discuss McPherson Guitars in this demo. Specifically, they go over the McPherson Camrielle design which is a bit different than the other McPhersons. These are awesome! Give them a listen and tell us what you think!
McPherson
Guitar Inventory
Browse the inventory to see all available guitars and shop dealer websites.
Create Your Own
Build
A McPherson is more than a guitar. It is a work of art, hand-made to order exclusively for you, by a team of highly skilled craftsmen.