McPherson Carbon
Utilitarian, for the working guitarist, yet masterfully built. An elite instrument in its class.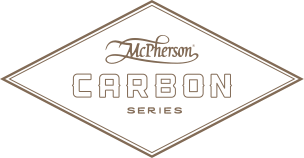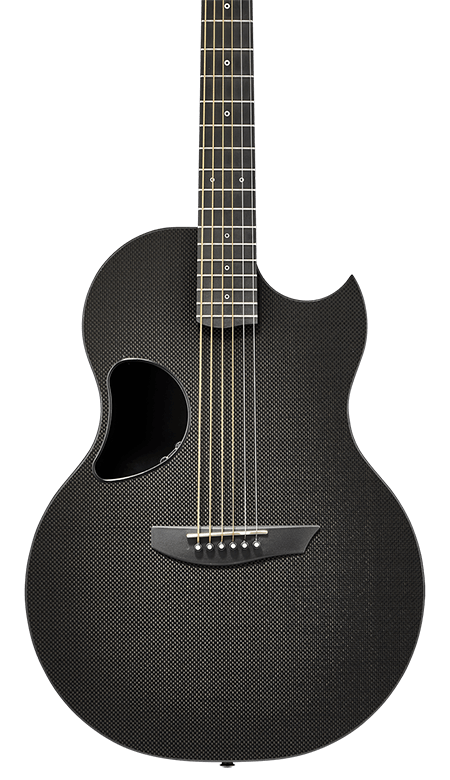 A New Material for a New Age
It's amazing that in our quest for ultimate resonance and sustain, we found inspiration in the most enduring element on earth. It's no accident. Engineering and musical attributes combine to create a force of nature.
Strength and Tone
The durability of the material translates to powerful, yet intricate acoustic tone. From finger-style to strumming, and everywhere in between, these guitars can do it all.
The body, neck, bridge, fretboard, and bracing is made fully of carbon fiber, with a proprietary blend used on the back and sides. This guitar can be played with or without electronics, and can be used with most standard pickups.
Stable intonation
Light-weight
Heat-proof
Water-proof
Humidity-proof
Durable material
I absolutely love my McPherson Carbon guitar! I love how big it sounds in any situation. From the biggest stages to a tailgate or on a boat in the middle of the Caribbean, there is no better guitar to travel with!
The McPherson Carbon guitar is a BOSS! I don't know how else to say it…I never thought a carbon fiber could sound as good as this…My schedule requires a guitar that travels well and I have found none better…You don't have to worry about it getting beat up by the airlines, because it's pretty much indestructible…and it plays like a dream…Never thought my "go to" guitar would be a carbon fiber, but the McPherson Carbon guitar is.
McPherson Carbon guitars are workhorses. Their durability and playability are second to none. The guitars consistency in extreme conditions is mind boggling. I've found that it not only maintains intonation but it also makes "old" strings keep a "new" tone forever. I never change strings. I love playing it everywhere I go.
This is the perfect guitar to keep on my bus and use for writing new songs. It's durable, it's lightweight, it's a good size for a 22 year old girl…I love it!
From the first time I played my McPherson Carbon guitar, I knew it would be my first choice acoustic for all my needs.
This guitar has been the perfect complement to my on the go and rush around schedule. It allows me to have an exceptional sounding guitar to travel with. I've had this guitar on the beach as well as on stage. When flying, it fits perfectly in the over-head. Everybody knows the cringing feeling you get when the flight attendant asks you to "check" your nice guitar. No thank you! This baby is durable, looks beautiful and the sound is rich and full. It's incredible that a travel size guitar packs such a punch with no sound compromise. What more could you ask for? McPherson always gets it right. Job well done!!! Thank you!!!
The McPherson Carbon guitar is a wonder. Plays perfectly, sounds great acoustically and electronically. Built to last and take a beating. The best little guitar you can get.
The BIGGEST gift a musical instrument can give you is inspiration. The McPherson Carbon guitar inspires. Since I've had it in my hands, I've written more than I have in years. It's priceless. PLUS it sounds amazing.
I got a McPherson Carbon Fiber guitar initially because I wanted something that would hold up to traveling and to the salt air of the East Coast. I was amazed, and everyone is impressed by its beautiful tone and playability. Bravo!
Our dealers deliver knowledge and expertise and are ready to help.